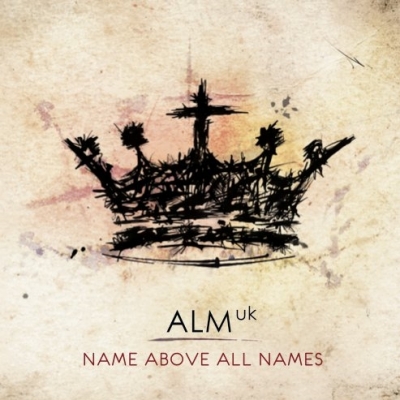 Name Above All Names
by ALM:uk
ALM;uk or Abundant Life Ministries is a multi-cultural church based in Bradford, England.
The debut CD from ALM:uk, Name Above All Names definitely resonates with me as a worship leader in the local church. Writing songs for the church is definitely a completely different mind set than writing songs for the radio. This album definitely is excellent in musicality and in the heart of worship. Matt Hooper, one of the worship leader's at ALM, says, "Our heart and our mission behind our album is to provide great congregational songs that help the local church and their worship teams connect with God in a really strong, faith-filled and practical way."
On this 10 track release there were some great, fresh songs for the local church. The opening track, "Great and Glorious" was a great way to kick off the album. It had a lot of energy. The song that stuck in my head immediately was "God is For Us". I found myself singing the hook of the chorus throughout the day. I still hear it. Great scripture for congregations to sing. My favorite song was "Be Glorified". It was one of those songs that grabbed me emotionally. Incredibly well-written, Christ-centered ballad of worship. My only criticism is of the title track, "Name Above All Names". It's a great song, but every time I heard the chorus, all I could think of was
"You'll Be In My Heart"
by Phil Collins from the Tarzan movie. Great melody, but unintentionally borrowed. As a songwriter, I'm always trying to guard against that. It can be a difficult task to come up with fresh, yet simple melodies. I also really liked the song, "My God Reigns". That is another one that will be filling worship services, I'm sure.
All in all, this a great worship project from a band that obviously has a heart for God and the Church. Great job ALM & Integrity!!
Go get it on Itunes today!!!