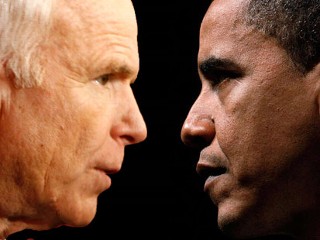 I am over the election...that's right. I got one to many forwards regarding the inadequacies of this candidate or that. I genuinely thought I was going to actually get into this election this year, but I am weary of the school yard antics of
everybody
involved. The news anchors of FOX, MSNBC, and CNN are all way more angry and annoying, which is an amazing feat. What I've noticed is if I watch too much of it, I get sucked into the feud, as if any of the candidates actually care for me or family. I guess you could say I have trust issues with politics.
But...I will watch the debates, because I do genuinely care. I will be very relieved when this whole process is over. I will support whoever is elected, even if I don't agree with everything he does. And, I will definitely vote. There's a lot of people, mostly conservative, that are trying to decide whether they will actually vote this time. I am tempted to go that route, but I view voting as an American right and privilege that people actually died for. I would hate to not take advantage of that. Plus, the more that Christians pull out of things, because we don't agree, the less we impact our world for Christ.
It's a groundbreaking time in our country's history. We will have either the first african-american or woman in the White House. That is something to celebrate, with all of the prejudice that our nation has seen and still sees today.
So, my question is: How much do you think the debates will affect people's decision? Are people still on the fence, or is their decision set in stone before or after the conventions?
Your thoughts...
disclaimer: There's a lot of "I's" in this post, which means these are my thoughts. Please don't take this as a sermon on how you should feel.